les traigo un nuevo post de "I love you..." esta vez es sobre la princesa Kate Middleton. No se a ustedes, pero a mi me encanta ella!! su estilo, como se ve, su pelo, aparte que la encuentro super linda, es como una verdadera princesa, y claro el príncipe William también es muy lindo y creo que hacen bonita pareja.
I have a new "I love you..." post, this time is about the princess Kate Middleton. I don't know you but I really love her!! her style, how she looks, her hair, and also I find her very pretty, as a real princess, and of course prince William is also cute so I think they make a very lovely couple.
Kate nació el 9 de Enero de 1982, en Reading, Inglaterra. Kate creció en el condado de Berkshire. Asistió a Malborough College y luego ingresó a la Universidad de Saint Andrews en donde conoció al príncipe William en el año 2001, pero recién el 2003 comenzaron a salir. Luego de que terminaran por un breve tiempo el año 2007 volvieron a retomar su relación. Y su título oficial es: su realeza Real la Princesa de William Arthur Philip Louis, Duquesa de Cambridge, Condesa de Stratheam, Baronesa Carrickfergus.
Kate was born on January 9, 1982, in Reading, England. Kate grew up in Berkshire. She studied in Malbourough College and then went to Saint Andrews University, where she met prince William in 2001, but it was in 2003 when they started daiting. After a break-up in 2007 they started again their relationship. Kate's full title is: Her Royal Highness Princess William Arthur Philip Louis, Duchess of Cambridge, Countess of Stratheam, Baroness Carrickfergus.
Bueno, luego de tanta definición y títulos reales, cabe decir que simplemente adoro a Kate!! me gusta mucho como persona, como es, y por su puesto el estilo que tiene, debo admitir que me encantaría tener el pelo como ella, y su maquillaje es simple y preciso, que resalta sus ojos y su sonrisa. Me encanta su estilo, cuando la fotografían en la calle y los outfit que lleva, simplemente me encantan!!
Well, after so many definitions and royal titles, I can say that I just love Kate!! I really like how she is, and of course her style, I have to admit that I would like to have her hairstyle, and her makeup is just gorgeous, it plays up her eyes and smile. I like her fashion style and when she's photographed on the street, and all her outfits!!
Tuve la suerte de que cuando ellos se casaron yo estaba en Inglaterra de intercambio, así es que me junté con mis amigos ingleses allá, y vimos toda la ceremonia en vivo, comimos y celebramos, es tradición hacer ese tipo de cosas allá, y cuando apareció ella con su vestido, se veía simplemente hermosa! el vestido era tan simple pero elegante y delicado, perfecto para Kate. Definitivamente su boda fue de ensueño, se veía radiante y hermosa, y es obvio que Kate es simplemente una princesa real, de esas que creíamos que solo existían en los cuentos de hadas.
I was lucky to be in England for an scholarship when they got married, so I met some of my british friends and we watched the live wedding, we ate and celebrated, it's like a tradition to do these kind of things there, and I just loved when she appeared with her wedding dress, she just looked beautiful! the dress was simple but elegant and delicate, perfect for Kate. Her wedding was definetely a dream one. she looked radiant and beautiful, and is obvious that Kate is real princess, one of those that we though that they just exist in fairytails.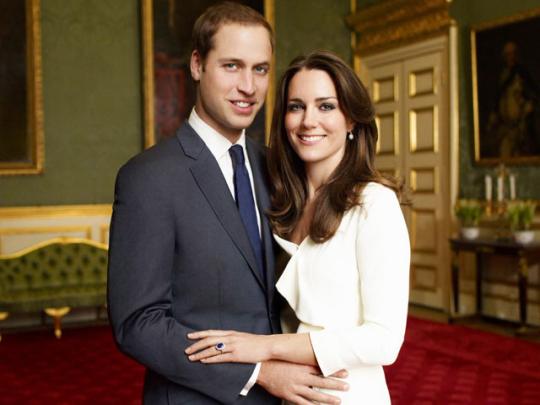 Finalmente las dejo con un video de T-mobile, promocionando la boda real, lo vi tantas veces por la tele que me lo se de memoria casi jajaja, espero que les guste ;)! besitos a todas!!!
I finally leave you a T-mobile video, promoting the royal wedding, I watched it too many times on the telly that I just memorized it hahaha, I hope you like it! lots of kisses!!
ps. besitos a mis lindas 30 seguidoras!! las quiero!! :D
ps. Lots of kisses for my lovely 30 followers! I love you girls!! :D